Crew members can make a vacation request from the appointments page of the SquidWeb mobile app. Once the day is selected in the appointments calendar an option will appear at the bottom of the page to submit a vacation request.
Selecting "Request Vacation" will trigger the request dialog. The user can choose a period and which time of the day they want to request vacation time for. By default, the whole day (00:00-23:59) will be included in the request unless the crew member sets a specific time.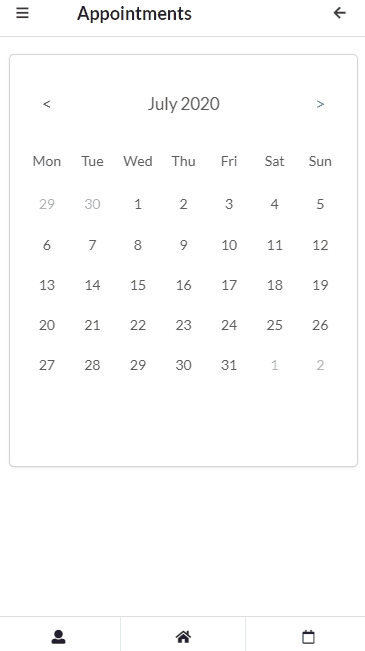 Once the request has been sent, it will be available in the "Vacation Request Container" on the SquidWeb desktop version Today page.
Right clicking on a request in this container will offer response options, selecting one of these options will trigger an email template, that should be set up in your templates page:
Reject – MSGVacationRequestReject template will be triggered, refusing the vacation – this template should include a reason.
Confirm – MSGVacationRequestConfirm template will be triggered, confirming the vacation has been granted
Confirm+PCI – MSGVacationRequestConfirmPCI template will be triggered, again confirming the request and also create a PCI in the vacation project.
Show Contact Person – Open the contact details page of the employee requesting the vacation.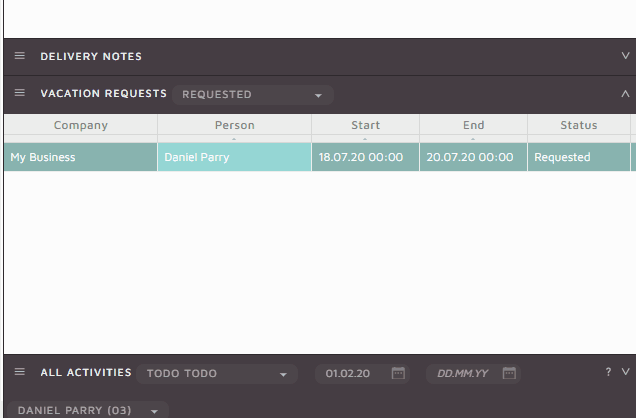 Selecting the Confirm+PCI option will trigger an email dialog with additional options at the bottom to select the vacation project and confirm the PCI details.
The PCI section of the email dialog will be auto filled with the date and times requested by the employee but may be edited it needed.
The designated vacation project must be selected from the project field.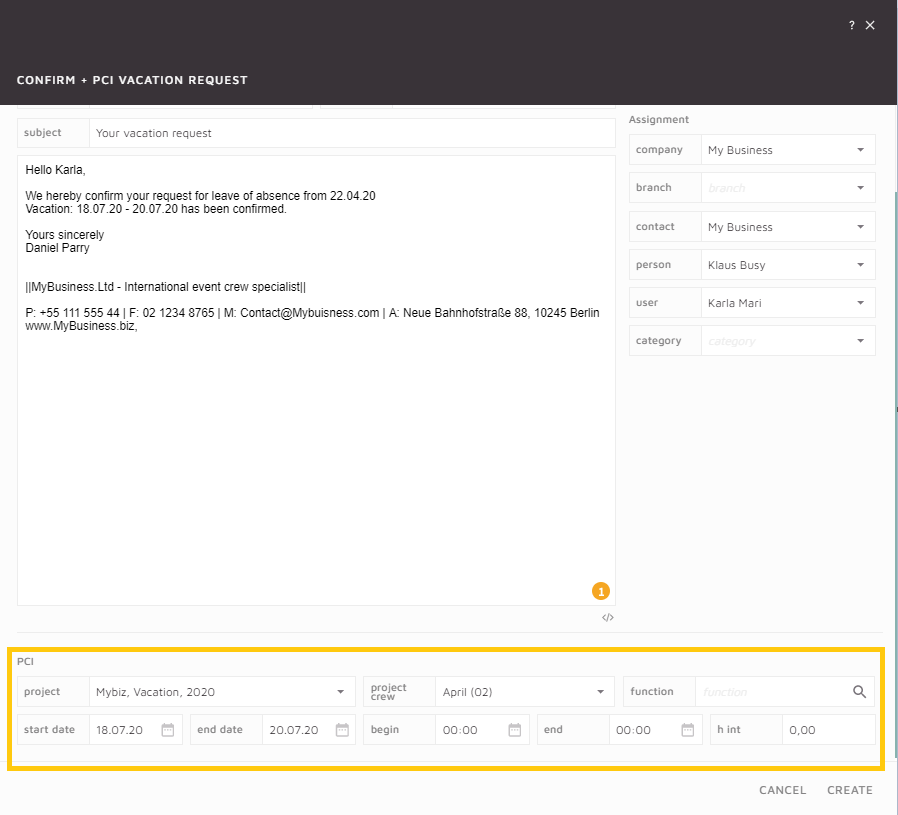 https://squidweb.info/wp-content/uploads/header-logo.png
0
0
SuperAdministrator
https://squidweb.info/wp-content/uploads/header-logo.png
SuperAdministrator
2020-04-21 11:30:23
2020-05-07 13:29:00
Vacation request for crew members