A new tag has been added to SquidWeb to help track if a crew member is Covid-19 tested or vaccinated, the skill can be added to the crew member's profile once they have submitted a valid vaccination certificated or negative test document.
The can be requested from SquidWeb and the crew member can upload it from their mobile or desktop device like any other document. We will use the COVID-19 Vaccination Certificate document request as an example to show you how to complete this process:
Open the Personal Documents Container menu,
Select "Request new document" and select "COVID-19 Vaccination Certificate"
Select your company and click save to send the request to the crew member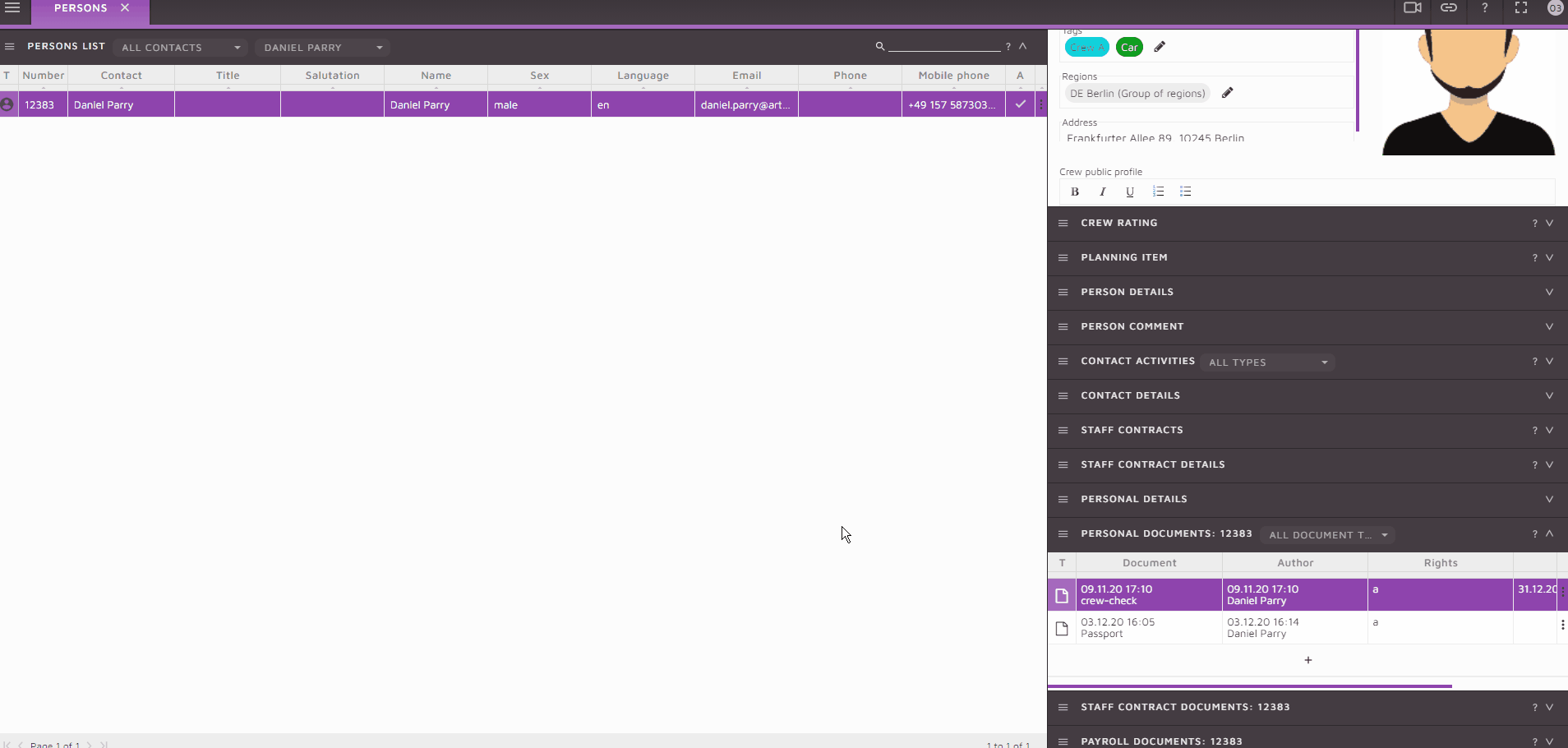 The document will be marked yellow in the personal documents container until the crew member submits a document. The crew member will receive the request on their mobile app home screen and it will remain there until they upload their Covid-19 certificate.
Once the crew member has submitted a document it must be confirmed by the office before it is valid. The document will me marked blue in the personal documents container until it is confirmed by an office member. To confirm the document:
Open the (blue) document from the personal documents container menu
Check the document is indeed valid
Select Mark as confirmed from the document details container menu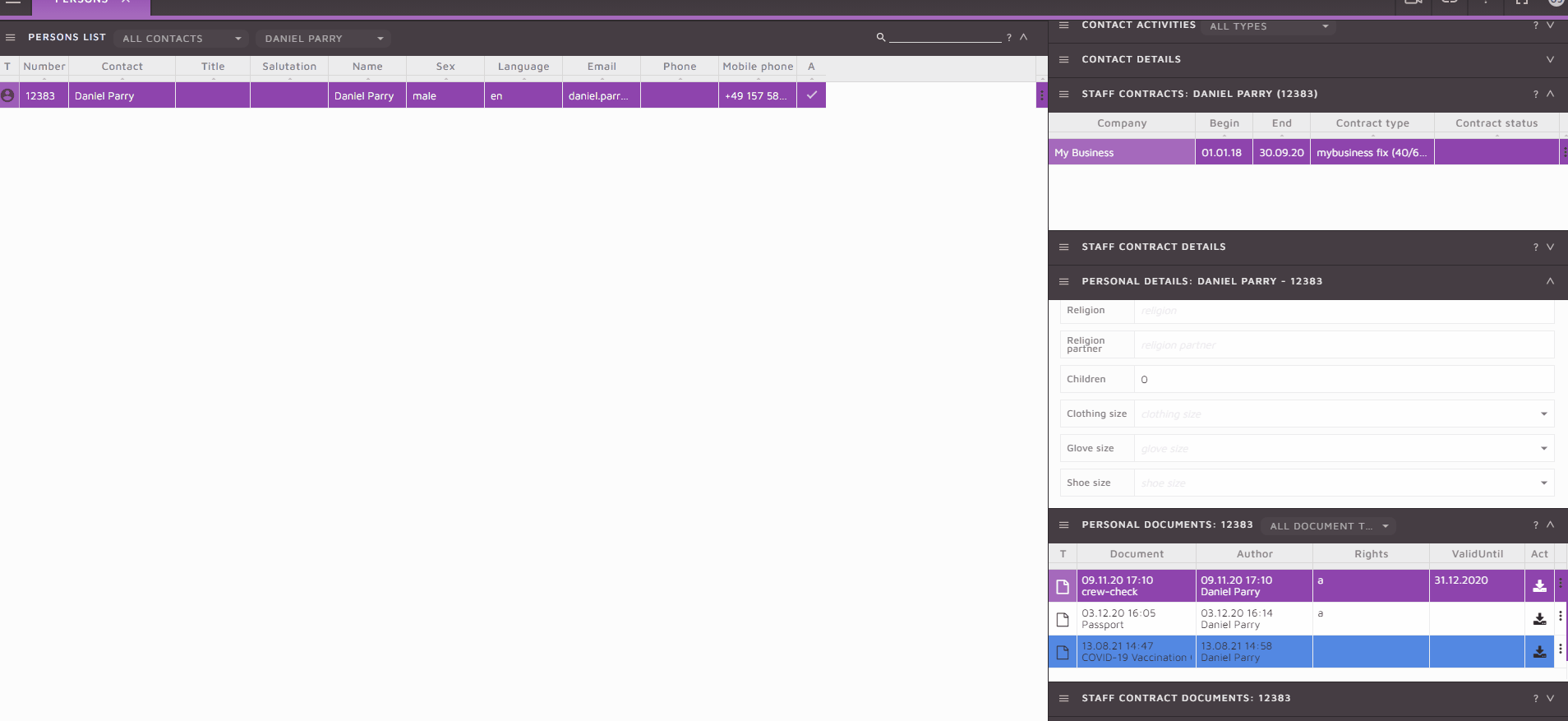 The skill will then be automatically added to the crew member's profile container under "Documented skills". This tag will inform all other planning staff that the crew member has vaccination documentation. If a job requires vaccination documentation, the tag filter can be applied to the crew planner to display only crew members with this skill tag present in their profile.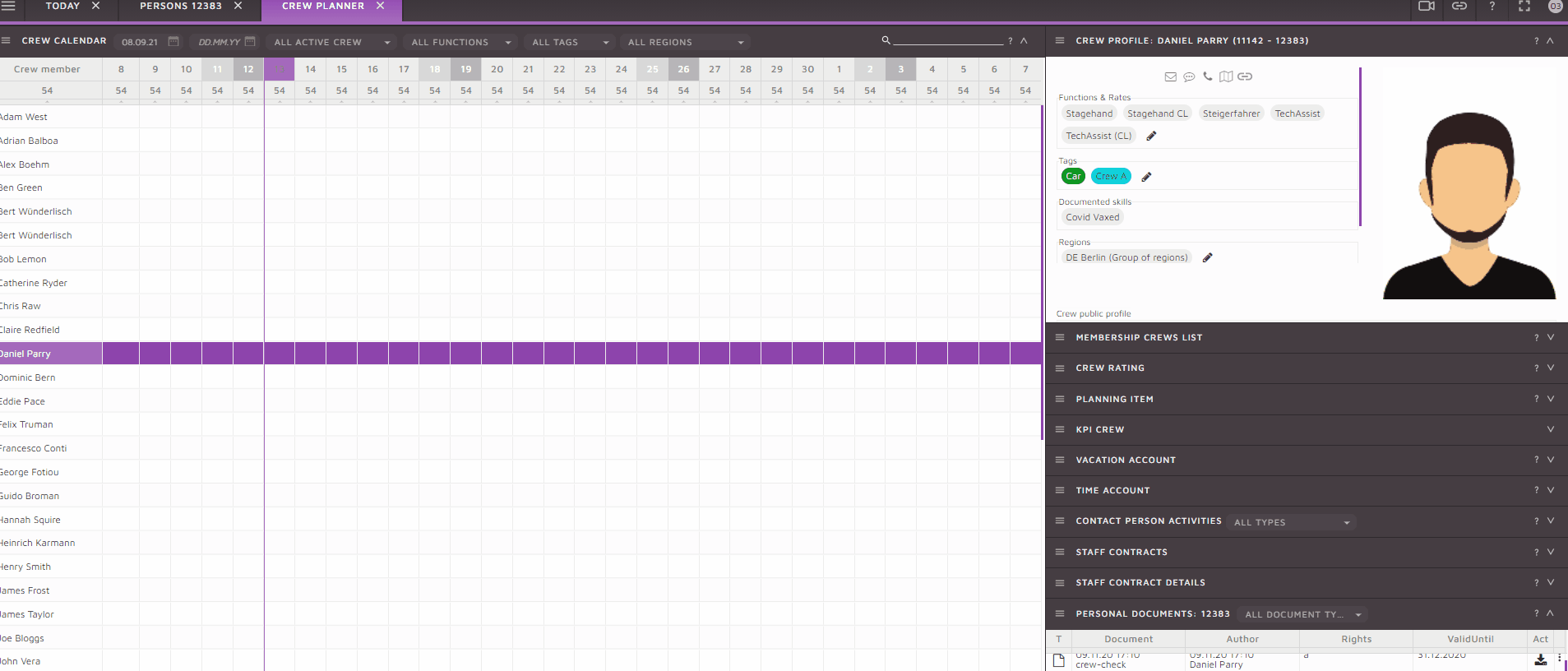 https://squidweb.info/wp-content/uploads/header-logo.png
0
0
SuperAdministrator
https://squidweb.info/wp-content/uploads/header-logo.png
SuperAdministrator
2021-08-13 15:10:46
2021-09-13 12:08:05
Covid-19 documentation request