Bookmarks are used to navigate quickly to important or frequently used webpage in Google Chrome. Any page in SquidWeb can be saved as a bookmark to be accessed quickly from anywhere in the browser.
We recommend creating a folder for your SquidWeb bookmarks to keep them all in one easy to access place.
To create a folder, right click anywhere in the browser header and select "new folder" from the menu. Bookmarks can then be saved directly into this folder.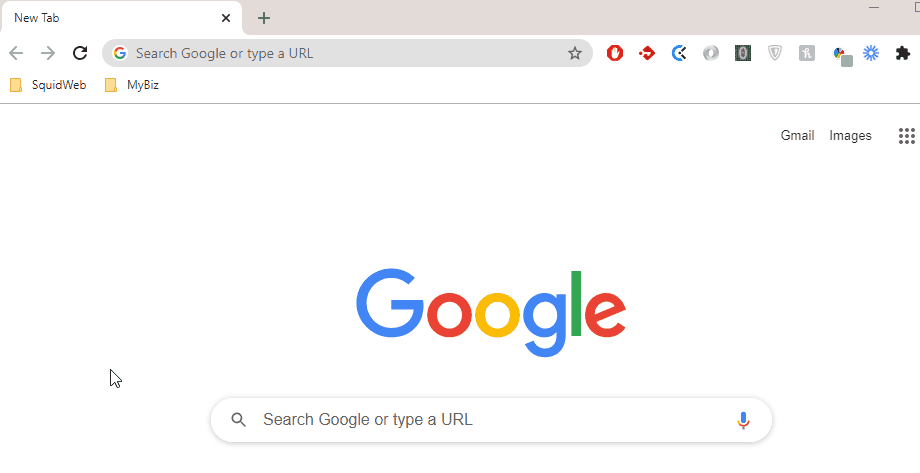 To save a new bookmark navigate to the page you wish to save and click the Star Icon to the right of the  address bar in the browser page header, make sure your folder is selected from the folder menu and click "Done". The newly created bookmark will now be listed in the folder.


Working with bookmarks is a great way to improve your efficiency with SquidWeb, save a several pages that you regularly use on a day-to-day basis, we recommend the Today, mailbox and projects pages as your first bookmarks. At the start of each working day you can open the folder in Chrome and open all bookmarks in one action.
For full details and instructions on how exactly to create a folder and save bookmarks, watch our tutorial below:
https://squidweb.info/wp-content/uploads/header-logo.png
0
0
SuperAdministrator
https://squidweb.info/wp-content/uploads/header-logo.png
SuperAdministrator
2021-01-20 16:12:17
2021-12-09 10:41:25
Working with Bookmarks